Blue Coolers has just released a new lighter weight and smaller dimension cooler branded as Cobalt Coolers. These cooler have been added to reduce the weight and overall size of large rotomolded coolers but still offer superior ice retention over the cheap formed Colman coolers you used to pick up as a kid. The same manufacture procedure is used to create these highly durable coolers, plus they added a more friendly closure (which I prefer) and cut the weight. We were really excited to get to take a first look at the Cobalt Coolers and compare them with the Blue Cooler we already reviewed here as well as some of the competition from Rtic Reviews we did here.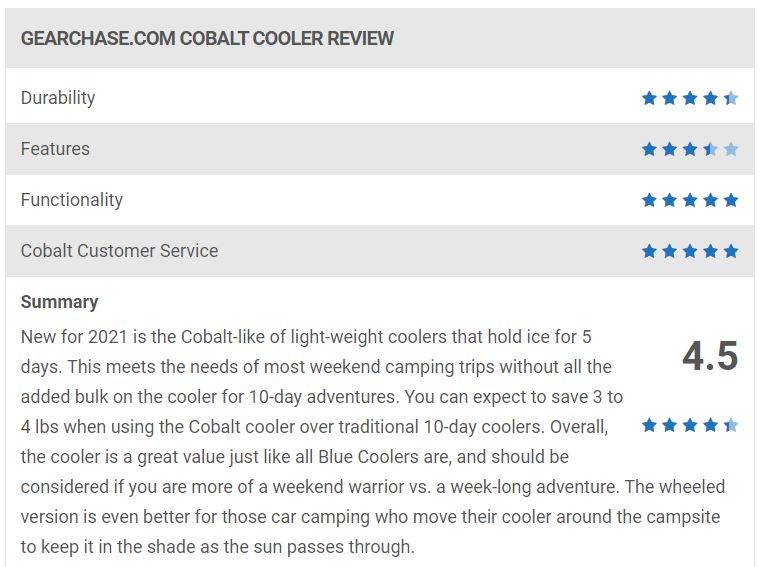 What is the difference between the Blue Cooler and the Cobalt Cooler?
The main difference is that the Blue Cooler is rated with 10-day ice retention and the Cobalt cooler is rated as a 5-day ice retention cooler. The insulated walls of the cooler are thinner, but this is far different from the cheap coolers you might buy from a convenience store. Other smaller differences include the t-style closure vs. a latch closure and the overall dimension and weights.