It was started by a couple of hard-working American men who wanted to prioritize durability/performance, affordability, honesty, and service. We love seeing American companies try to take on the big dogs of the cooler world, so we went into this cooler review quite excited!
As is normal of our standard cooler reviews, we will test these coolers. We will analyze their features, build quality, aesthetics, cost, and also put them through an ice retention test. Finally, we will give a rating of 1 to 5 based on these criteria.
The longest ice retention coolers that Blue Coolers offers are under their Coolers 3.0 – 10 Day Ice Coolers. As the name suggests, these coolers are advertised as having up to 10 days of ice retention. These are lofty numbers that we will put to the test in a later section of this article.
Currently available are 30-quart options, 55-quart options (both wheeled and non-wheeled), and 100-quart options. These fall into the mid, large, and huge-sized cooler options. We will also go into more details about the specific features in the next section, but these ice chests will have the highest specs of any cooler that Blue Cooler sells. But at these sizes, Blue Coolers are excellent candidates for applications such as a fishing trip, camping trip, or tailgating. The 100-quart size is large enough to accommodate a very large group.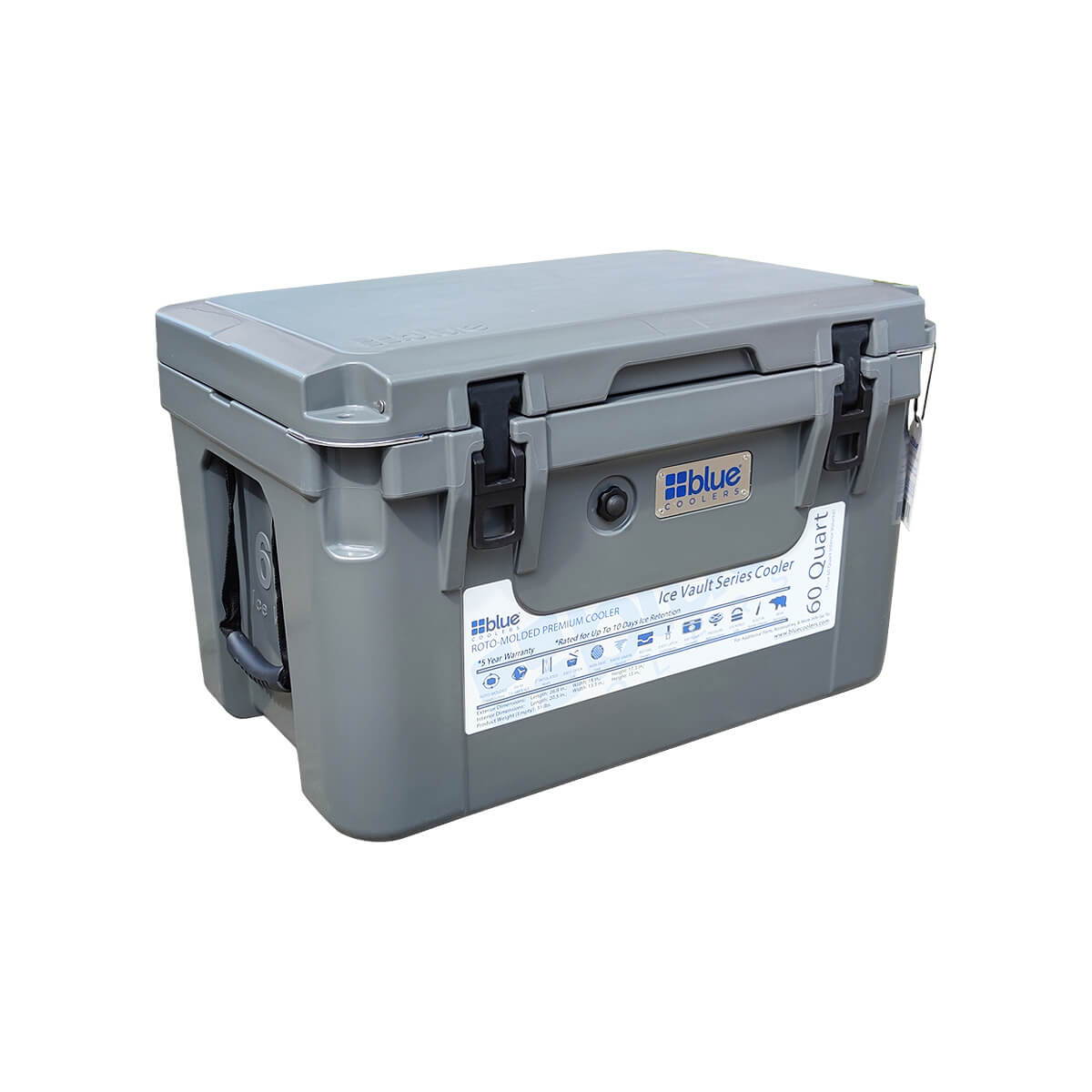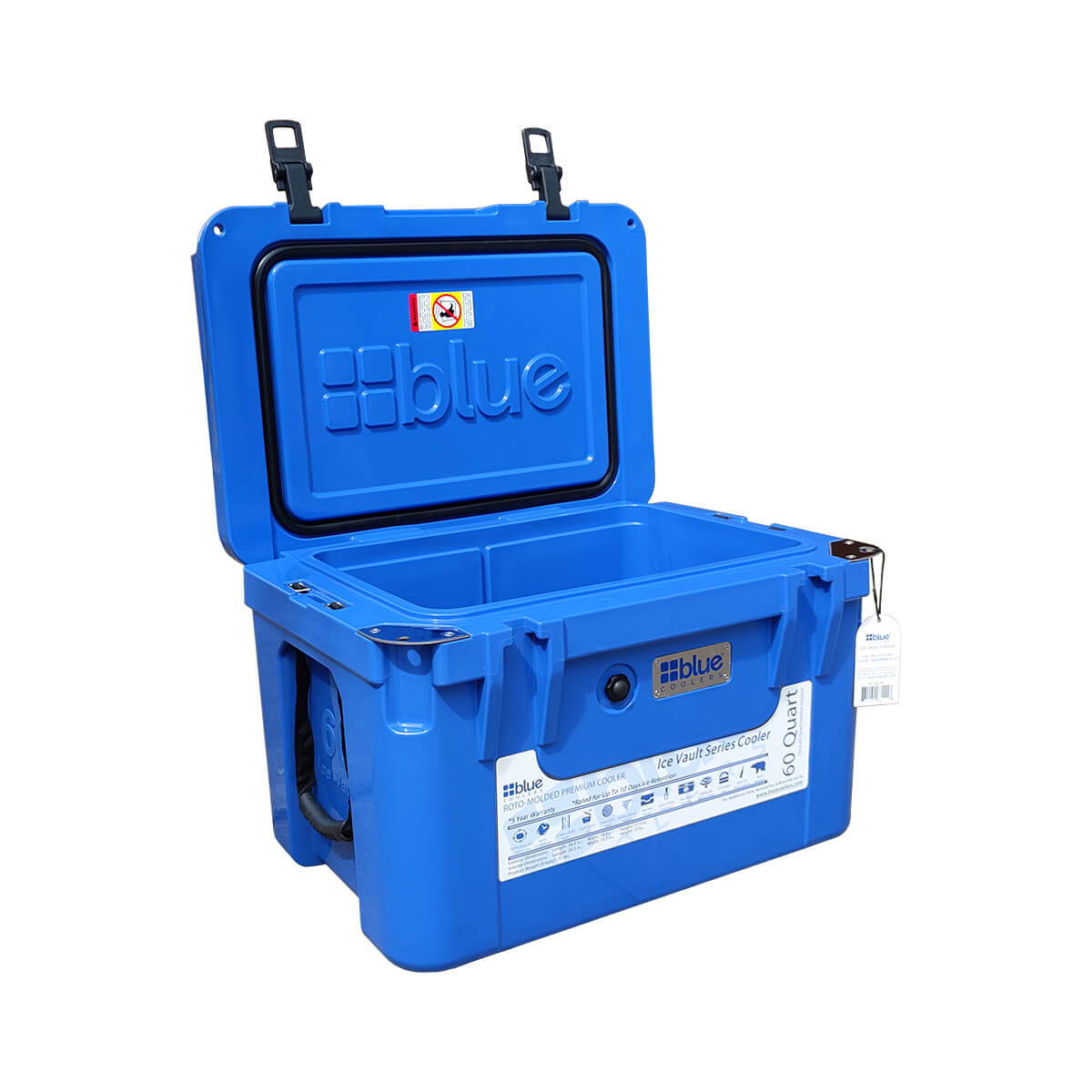 Blue Cooler Features and Build Quality
As we have mentioned quite a few times in other reviews, the cooler industry continues to be more and more competitive. It is becoming increasingly challenging for a new cooler brand to break into the market. As such, it is important that the smaller companies do things differently to help them stand out from the masses.
It appears that Blue Cooler's way of tackling this is through trying to capture the "magic" of typical high-end coolers (great build quality, good ice retention, proven warranty, etc.) but at a more reasonable price point. They seem to have put a little less emphasis on offering an array of features.