WANT TO BECOME A BLUE COOLERS RESELLER?
Blue Coolers is kicking off its reseller program in 2020 and we are looking for high quality reseller partners to join with us in our journey.
"High End Super Coolers" is an increasingly growing category that is projected to continue growing into a billion-dollar plus category in the next 4 years! What is more, coolers have a very broad-based appeal across a variety of categories. Whether you are a traditional brick-and-mortar outdoor retailer, an online drop shipper, or anything in between, "super-coolers" can make a great addition to your product offering. Its not just outdoor companies either. Coolers are popping up in convenience stores, guide shops, at special events, contractor supply companies, boat/RV/UTV dealers, sporting goods suppliers, hardware stores, you name it!
Yes, we are a "new kid on the block" but this "isn't our first rodeo" (sorry to mix metaphors, I can't help myself). In other words, our team may be small, but collectively we have over thirty years of experience in the outdoor/survival industry. What is more, we consider our size to be one of our greatest strengths. As a Blue Coolers reseller, you can avoid the bureaucracy and stringent requirements imposed by the bigger companies. In contrast, with Blue Coolers you will find that we:
• Value every reseller partner
• Meet unique fulfillment and shipping needs
• Offer very minimal MOQ's particularly on initial orders
• Provide flexible customized product solutions
• Respond quickly to your questions and needs
• Minimize administrative time-wasting
• Collaborate with our partners on unique promotional opportunities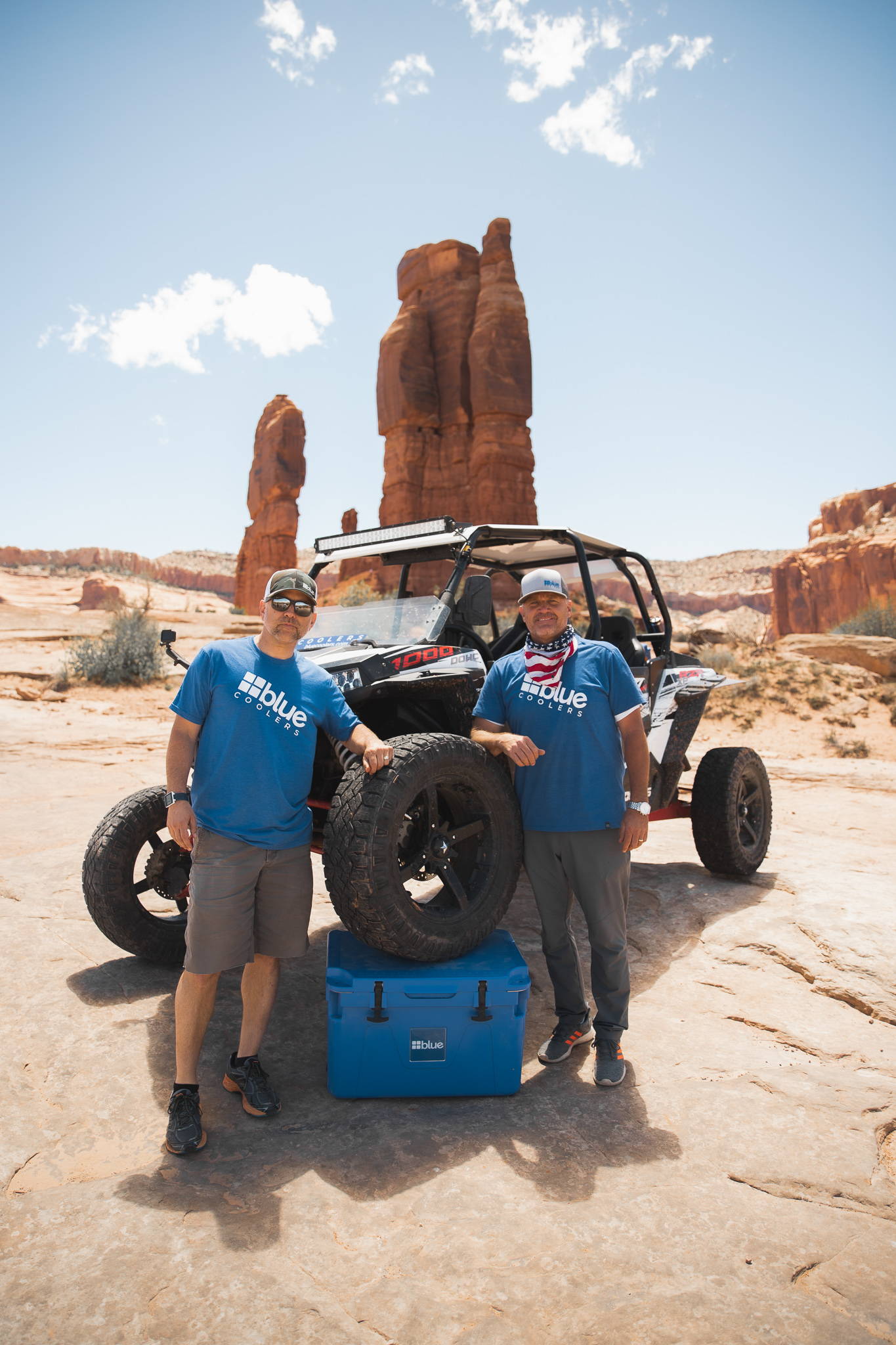 Most importantly, we know that we will not be successful in this journey of ours without the support and trust of quality reseller partners. If you are interested in learning more, just fill out the form below and a senior member of our team will get back to you within 48 hours. Or you can call us at 866.474.2583.