Florida Sport Fishing Magazine
Buyers on a budget looking for a do-it-all cooler need not look any further than Blue Coolers. With sizes and styles that run the gamut and keep you covered for all of your outdoor needs, Blue is a brand that should be trusted by every angler. Simple in both style and build, don't let the lack of fancy branding fool you: Blue has been proven by buyers to be among the most reliable on the market. These coolers are constructed using quality materials and designed to keep ice long – up to 10 days but also fulfill your cooler needs for years and years to come.
The most versatile model in the collection is undoubtedly the 55-quart IceVault, available with or without wheels.Rotomolded and available in three colors, the 55 can serve as a permanentboat cooler or be transported from oneadventure to the next. Weighing only28.2 pounds empty and equipped withsure grip handles, the cooler isn't difficult to carry around. However, don't letits lightweight attributes fool you. Thecertified "Bear Proof" cooler featuresthick walls and durable plastic to standup to whatever Mother Nature throwsat it – even bears. Once in place, nonskid feet keep the cooler locked down,while lockdown straps and freezer-stylelids and gaskets ensure none of the ice cold air escapes when shut.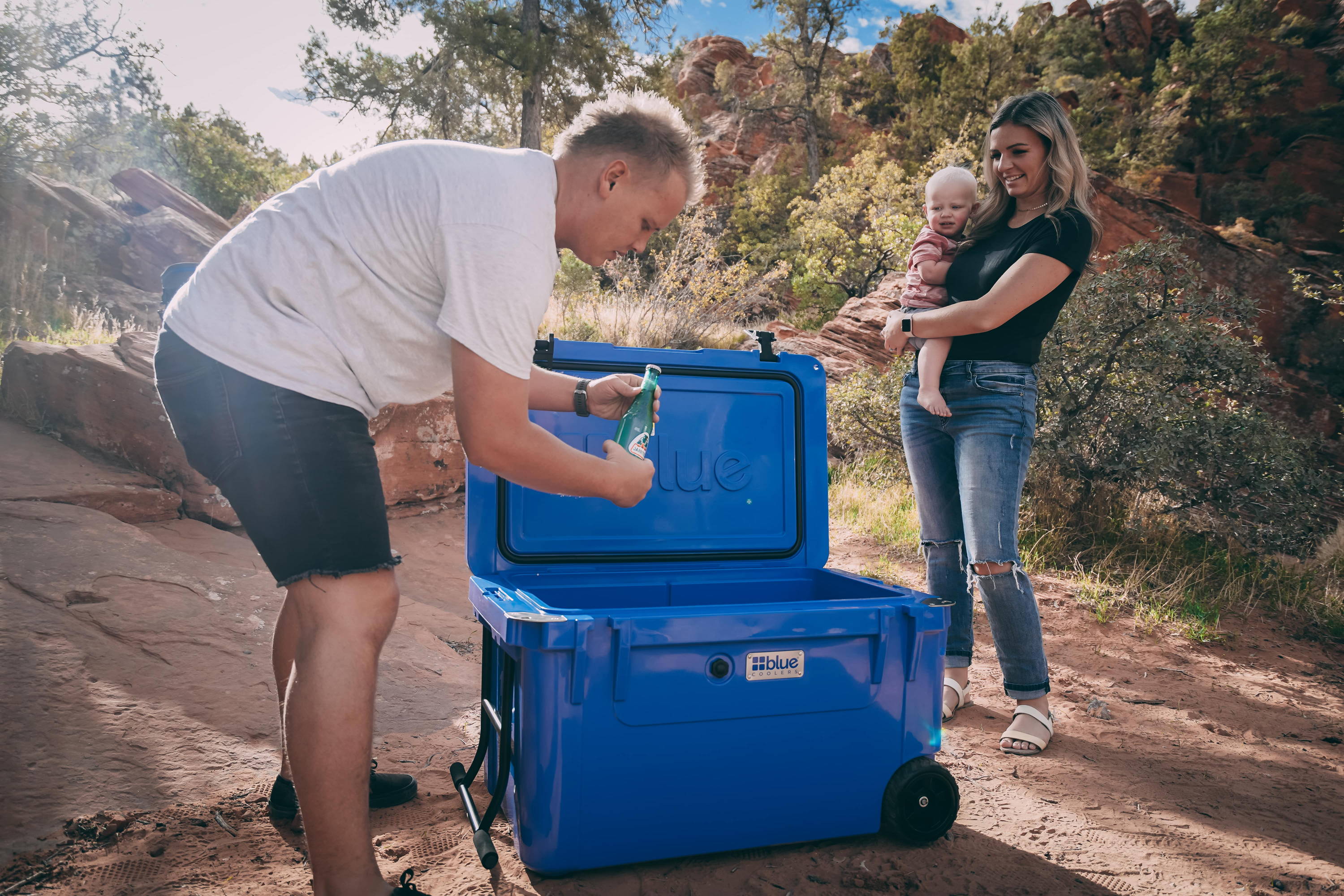 The rapid drain system makes cleanup easy, ensuring that the cooler goesinto storage nice and dry after it is used.And, measuring only 27 inches across and18.9 inches tall, the cooler is relatively compact and ideal for use on smallerboats. However, the 55-quart, 3,176-cubic inch interior offers plenty of roomfor fish, food, beverages and more. Thecooler also comes with a 90-day 100%satisfaction guarantee and 5-year partswarranty. Plus, don't forget perhaps themost important feature of them all thebuilt-in bottle opener!

Want to Read more? Check out Florida Sport Fishing Magazine